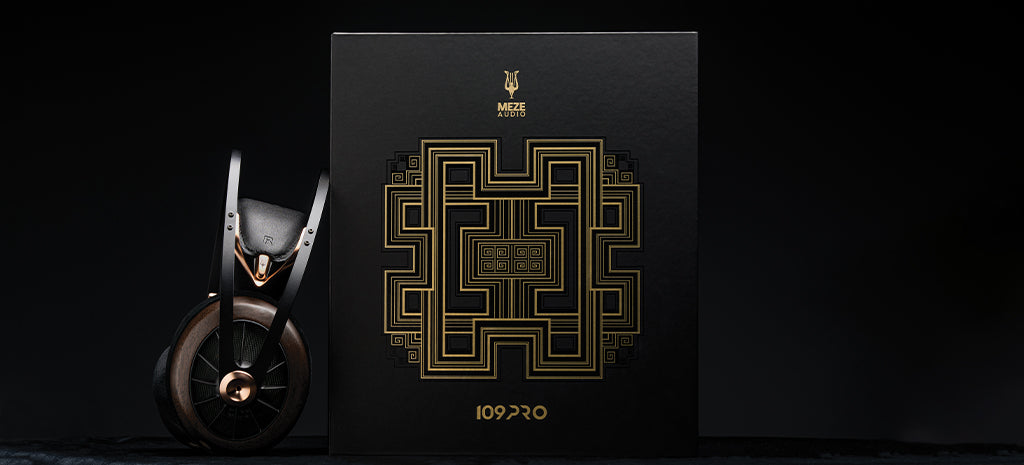 We make headphones that last; inspiring works of functional art that are meant to accompany you on a lifelong journey through the universe of your emotions. Going beyond trends and short-lived fashions, aiming for timelessness, we set out to create something to fall in love with, over and over again.
We take inspiration from everything around us. Growing up in Maramures, surrounded by old traditions faithfully respected to this day, we've made it part of our mission to preserve our cultural gift and share its meaning and value with the entire world. Here, our ancestral learnings are frozen in time, taking the shape of symbols and patterns still carved on our wooden houses and gates, embroidered on our carefully weaved clothes.
Inspired by our cultural heritage, the artwork on the 109 PRO box is a visual manifesto of our aim for resilience. A stylized representation of a traditional wooden gate, this intricate geometric pattern is the ultimate testimony of craftsmanship and pride that defines the people from Maramures.
Hand-carved with artistic refinement from various kinds of wood, these colossal arches are usually adorned with symbols passed down throughout history - the Sun, the Tree of Life or various anthropomorphic figures. An intricate alphabet with secret, ancient meanings for the villagers here. These gates are unique in Romania and the world and, while the true meaning of these motifs is lost, time drew them out from this magical, mythical world and gave them a new sense as true works of art.
In the center of the pattern, repeated on each corner, the square spirals depict one of our oldest archetypes – the horns of a ram. A sacred symbol of strength, rebirth and creativity, the ram holds in its horns the power to lead, achieve and overcome. A perfect metaphor for all the things we stand for.
Discover the 109 PRO beyond the story, here: https://mezeaudio.com/products/109-pro.